In this exhibition, visitors are invited to interact with a collection of prototype iPhone and iPad 'apps' that translate changes in heart rate and skin temperature into colourful geometric artworks. These interactions have been designed by George as part of the Bright Hearts research project with Dr Angie Morrow, currently under way at The Children's Hospital at Westmead.
The BrightHearts project is researching the potential of these meditative interactions for the management of pain and anxiety experienced by children undergoing painful, recurrent clinical procedures. Currently in its preliminary design-research phase, the next stage of the project will involve a pilot study and clinical trial in 2012-2013.

Above: visitors interacting with iPad and iPod prototypes as installed at DAB Lab Gallery. Photography by Paul Pavlou.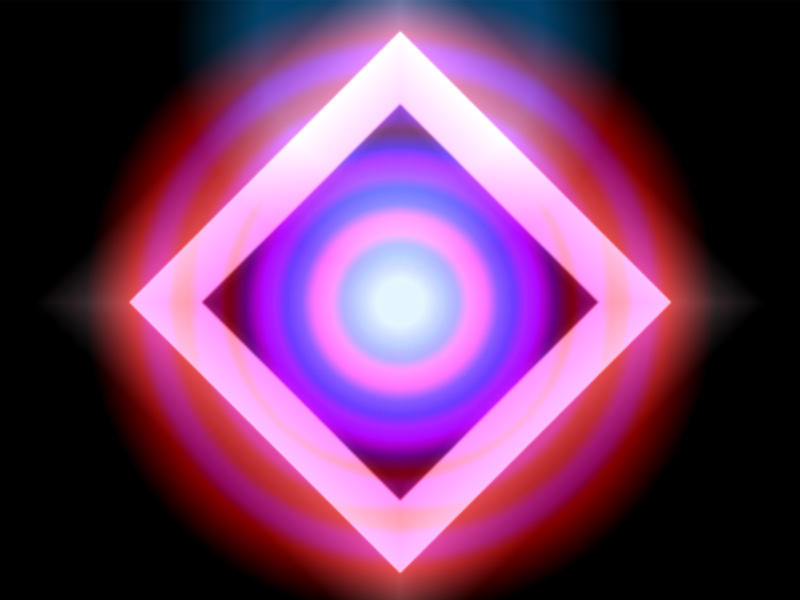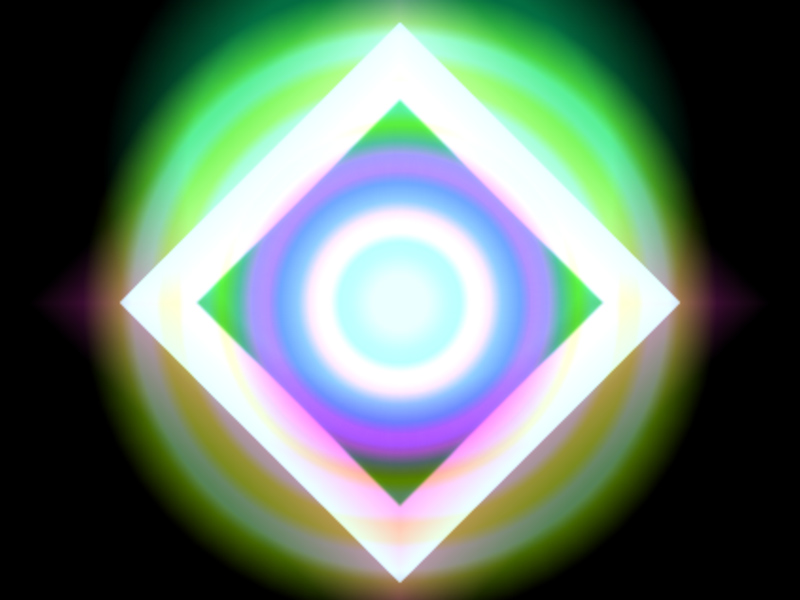 Above: examples of the iPod/iPad visuals developed for the UTS DAB Lab exhibition. Changes in heart rate are maped to colour using a simple, intuitive colour gradient – increases in heart rate make the colours warmers (i.e. yellow, orange, red) – decreases make it cooler (aqua, cyan, deep blue). The shapes expand when heart increases, and contract when heart rate decreases – to correspond with the sensations of inhalation and exhalation.
Presented by the Australian Network for Art and Technology (ANAT) in association with the Australian Government through the Australia Council for the Arts, its arts funding and advisory body, and supported by the James N. Kirby Foundation, The Children's Hospital at Westmead – Kids Rehab Department, and University of Technology Sydney: Interaction Design & Human Practices (IDHuP) Lab, and Interactivation Studio.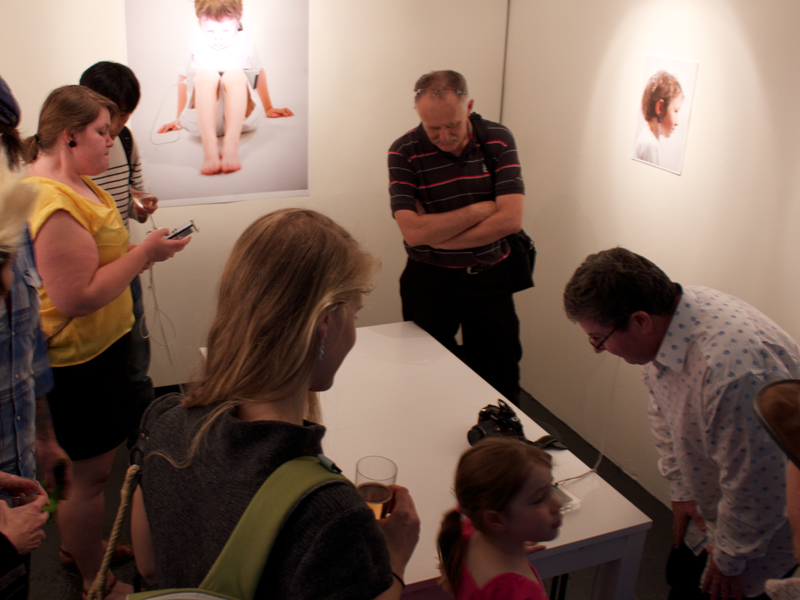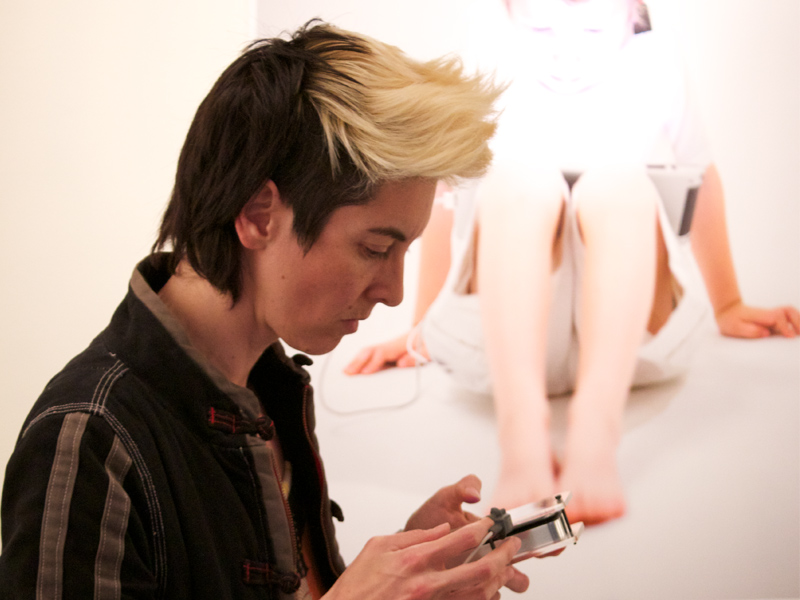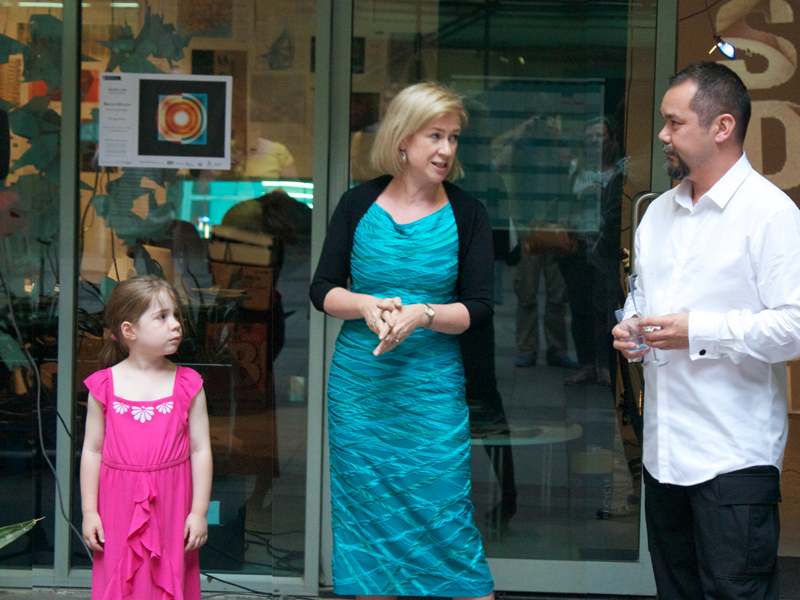 Above: Dr Angie Morrow (Kids Rehab, Childrens Hospital at Westmead) and daughter Roisin, with George Khut at the exhibition launch, UTS, Sydney, 2011.